Kerri LaBouche
Location: New York

Hi I'm Kerri LaBouche. I am new to the industry. I like to think of myself as open, explicit, cute, outgoing, and good natured.

I try my best when it comes to anything i'm doing (including making porn as I ever much Enjoy doing so). My hobbies include gaming, cosplaying, playing with my toys, streaming, possibly sewing and drawing
Location: New York
Birthday: 13th March
Kerri's Hardcore Sex Videos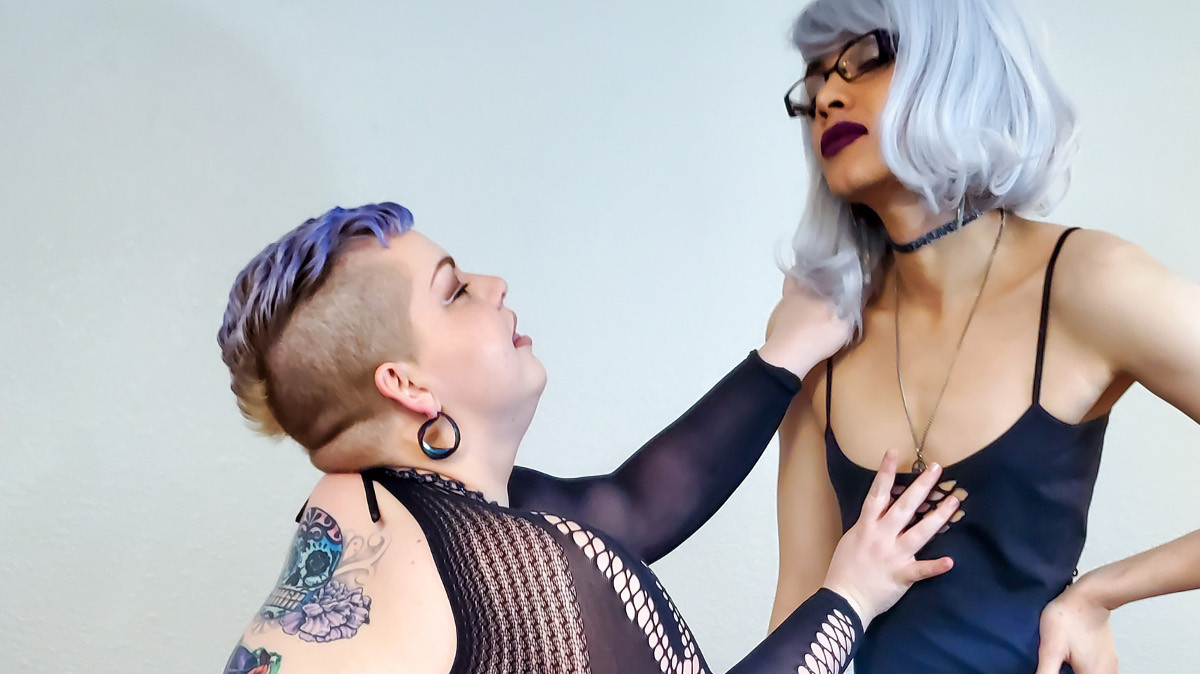 'During 'The Great Pause' of 2020, during the Covid pandemic we asked performers to shoot content of themselves, or persons they were living with. This way we could not only get great new content while keeping safety in mind, as well as get some income to models stuck without work - but also get an insight into what they liked to produce and how they wanted to present their look. While some of the content is not the quality of our larger productions, everything has been shot on a minimum of 4k and we believe this glimpse into models working from home is both exciting and enlightening. We hope you enjoy!' This week on FemoutSex check out a hot self-produced hardcore scene featuring one of our favorite Femout starlets, Kerri LaBouche, and Velma Voodoo! Enjoy!
16th Apr 2020
24:40 HD Video
& 52 Photos
Nikki: "Today I was a big, subby little brat and I took the dick... so well. I loved how dominant she was and how much she just destroyed my ass. I loved deep throating the dick and the spanking she gave me. My favorite position was doggy. It was hot when she grabbed my hair and pulled my head back. " Kerri: "Typically I go by the deep throat, but today someone else got to deep throat me! I loved how easy it was for me to get her to do what I wanted. I enjoyed her sensitive little nips of hers. Her ass felt great and she's definitely a good kisser. It was fun to cum into and then eat the cum out of. "
13th Feb 2020
27:42 HD Video
& 151 Photos
It's time for some hot summer hardcore! Kerri LaBouche returns on Femout today with a brand new hardcore scene produced by Omar Wax! Joined by Soldier Boi, Kerri is ready to get that tight ass of hers pounded hard! Watch Soldier Boi fucking Kerri hard until he giver her a nice messy creampie!
28th Jun 2019
51:34 HD Video
& 158 Photos